Thursday, February 19, 2009
About Me
Name: cyb3r ph4ntom
Location: Mississauga, Ontario, Canada
We do not inherit the earth from our ancestors, we borrow it from our children. ~Native American Proverb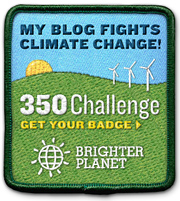 I'm currently reading:
Einstein by Walter Isaacson.
Next in line:
god is not Great by Christopher Hitchens.
Evolution: What the Fossils Say and Why It Matters by Donald R. Prothero.
Slow Death by Rubber Duck by Rick Smith.
The Moral Landscape by Sam Harris
Blue Covenant by Maude Barlow.
Deep Economy by Bill McKibben.
Collapse by Jared Diamond
Liberty in the Age of Terror by A.C. Grayling.
Steve Jobs by Walter Isaacson.
Ghost in the Wires by Kevin Mitnick.
On the Shoulders of Giants by Stephen Hawking.
Relativity by Albert Einstein.
The Pleasure of Finding Things Out by Richard P, Feynman.
Surely You're Joking Mr. Feynman by Richard P. Feynman.
Books I'd recommend:
The End of Nature by Bill McKibben.
eaarth by Bill Mckibben
Predictably Irrational by Dan Ariely
Climate Cover-up by James Hoggan.
The Legacy by David Suzuki.
Our Choice, a plan to solve the climate crisis by Al Gore.
The Greatest Show on Earth by Richard Dawkins.
The God Delusion by Richard Dawkins.
Why Darwin Matters by Michael Shermer.
Warriors of the Rainbow by Robert Hunter.
2030 by Robert Hunter.
The Sacred Balance by David Suzuki.
The weather Makers by Tim Flannery.
The Greenpeace to Amchitka by Robert Hunter.
An Inconvenient Truth by Al Gore.
Plug-in Hybrids by Sherry Boschert.
Stupid to the Last Drop by William Marsden.
Tar Sands by Andrew Nikiforuk.
Heat by George Monbiot.
Keeping our Cool by Andrew Weaver.
Wish list books:
Nothing at the moment. Too many books on the next in line list.
Links
Previous Posts
Subscribe to
Posts [Atom]